Odpovědná společnost, z. s. (Responsible Society – ReS) is non-profit organization established to promote and support responsible approach trough research and education at all levels of social life, especially in the field of education, public policies, entrepreneurship and science through education activities and research. Responsible Society is bringing needed change to education and other public domains to foster atmosphere of understanding and reflectiveness by empathy, systemic understanding and open dialogue. 
The key for creating responsible society are responsible actors with capacity to consciously "respond" to the situation opposite to unconscious "reaction". In our view the responsible approach is one that is based on a systemic understanding of the situation and is manifested by conscious adequate response to in. Responsible actors accept their role in the situation, are aware of the impacts of their actions and are open to reflection.
Responsible society is developing and piloting systems methodology to be used by broad scale of actors. The methodology is to be used for actors in the public domain as for example agriculture (finding responsible farming methods for farmers) and in the research domain (the creation of scientific knowledge and role of science and technology in society). The systemic approach is also applicable for school education as great tool to for students and pupils to learn about the use of information and the real impacts of actions.
The Systems approach as a basic principle to understand the situation for responsible decision making:
enables understanding of the situation in the overall context

emphasises the role of individual actors and sees them as part of a system

the actor itself is not just a one-dimensional element, it is a (sub)system by itself

thus showing the situation as a relationship between systems and subsystems. Not as a mere interaction of elements.

asks for the basic principles that organise the system

forces reflection on the definition of the object and boundaries of investigation

points to the necessarily normative characteristics of any (even scientific) approach
"Everything we do, we do somehow. And everything we do has an impact. So the question is how we do it and what impact it has."
What do we do? How do we do it? What's the impact? Even not doing is a reaction… and it has an impact…
Awareness, understanding potential impacts, openness and reflection are essential keys for responsible action in any domain. The crucial to manifest these values and skills in society is to promote them among all actors of society. Especially teachers and students in the education system so they can bring them in their lives and influence the change in the society. 
Promoting responsible society is closely related to democratic values. One of the key role of the organization is therefore to encourage openness, dialogue and acceptance of differences to support mutual understanding and tolerance.
The Responsible approach includes:
conscious response to a situation that takes into account the potential impact of the action. In the sense of "response" (from responsible) as opposed to "reaction" as merely an unconscious reaction to a situation
a response based on an understanding of the situation and my role in it
"evidence informed" not "eminence based" decision making, i.e. decision making based on information and not based on authority or fame and PR
ability to reflect and willingness to seek, discover and learn. Accepting responsibility for what I do (or don't do)
ability and willingness to 

engage with the situation at hand

 and seek an appropriate response to it
open-mindedness

, the ability to see a situation from multiple perspectives. With openness comes the willingness and ability to understand the other side. This does not necessarily mean accepting everything, but the difference is having a different opinion on the one hand and on the other hand rejecting on principle the unknown, the different, what I just don't like

both rationality and intuition and emotion have their place. However, it is essential to understand the role of these aspects, and that neither rationalization nor emotion should overshadow conscious decision making
It is clear from the above that responsible action is not a simple discipline, and we all have much to learn and move forward in this regard.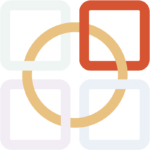 Evidence informed policy based on relevant information, acknowledging research findings and reflecting benefits and impacts of the interventions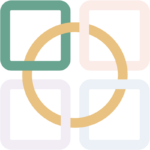 social and natural environment
Finding responsible solutions acknowledging impact of our actions on the environment and for mitigation and adaptation to the climate change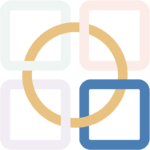 responsible business solutions
Finding and supporting business innovation and solutions for socially and environmentally responsible business practices
democracy and open society
Promoting democratic values and Open society by supporting active and responsible citizenship through understanding information and impact
Responsible society is bringing new methodologies and approaches to help actors see the broader picture and to understand they role in the situation. The main focus and methodologies used are based on our long term experience with evaluating impacts of public policies, the understanding of role of science and knowledge in the society and the understanding of attitudes and believes for development of opinion and action. Based on our experience we promote the responsible society by:
Accelerate change by empowering actors by teaching how to use and work relevantly with information. How to make sense of information that bring relevant understanding of the situation.
Teach actors how to work with their own (and others) biases and framing of issues of interest as a key factor for openness and mutual understanding.
Systems awareness by using systems methodology to help actor to make sense of reality and see the role they play in the whole picture.
We focus on the implementation of research activities in the form of applied research and dissemination of research results. We benefit from the independent status of the organisation, which does not force us into pure publishing, and we can focus on connecting the world of science with the world of politics, business and education.
In particular, we aim to contribute to structuring the public debate on key issues. We do not tell anyone what to think or how to act. But the aim is to support individual actors so that their actions are based on an understanding of the situation and their role in it, and so that they can make informed decisions in light of their value preferences and needs.
We focus on developing methods and promoting a systems approach. On evaluating the benefits and impacts of public policies and other targeted activities (e.g. NGO activities) in terms of effectiveness, efficiency, utility and relevance.
We collaborate with academics and relevant experts and organisations in the implementation of activities and research projects.
We offer reflection to individual actors in terms of the overall context of the situation, their role, value orientation and perceptual patterns that condition their decision-making.
We support state and local governments in applying a systemic and responsible approach.
We focus on educational, leisure and interest activities of children, students, youth and adults in the field of systemic approach, development of responsibility, innovative thinking and democracy.
Our team has long term experience in public policy impact assessment and research in the fields of agriculture, education, spatial development, environment and business development and innovation.
We have been involved in the preparation of strategic and methodological approaches in the field of regional development and public policy management.
We have extensive experience in implementing research projects and working with academia and other actors such as government, business and non-profit sectors. In the substantive areas, we work closely with experts and researchers who have a long-standing focus on the topic at hand.
Our main expertise is the application of sociological research methods, the implementation of field research (questionnaire surveys, in-depth interviews, focus groups) and the application of participatory research methods that involve relevant actors directly in the research.
We apply the principles of a systems approach, both in research and educational activities. We bring an understanding of the situation in the overall context and in relation to the different levels of systemic organization.
We emphasize the underlying factors and the role of individual actors with respect to their perceptual patterns and value orientation.
We emphasize the importance of both structural and soft (perceptual) conditionings in understanding the situation, defining the problem and finding ways to solve it.

Promoting ACTIVE and Responsible Citizenship In Schools (2022-2023) supported by Erasmus+ Programme
We support schools in developing critical thinking and competences related to working with (dis)information.
Small Scale project DIGITAL STORYTELLING for non profit organizations (2023) supported by Erasmus+ Programme
New project – details forthcoming
Small Scale project STAIRS – education program for AIR pollution in schools supported by Erasmus+ Programme
New project – details forthcoming
Odpovědná společnost, z. s.
data box ID: rp7krp7
IN: 09401229, DIČ: CZ09401229
Krátká 328, 252 29 Dobřichovice